Late Shri Krishnalal Jayantilal Mehta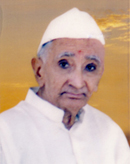 Late Krishnalalbhai Mehta after completing his study and passing the matriculation course in the year 1937-38 had joined with his father Jayantilal Keshavlal Mehta in snuff business . He had very deep knowledge about aroma chemical segment and also about indigenous scents and so by putting lot of efforts in the research work related to fragrant snuffs , he was able to present different brands of snuffs in the market. He had much knowledge right from the purchasing of tobacco leaves till the production end. In that way we can say that in the company he was grand-father of scents- chemicals of snuff's activity.
He was much sentimental for the family and by nature he had very compassionate and emotional feelings.
Late Shri Chandulal Jayantilal Mehta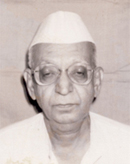 Late Chandulalbhai studied upto matriculation till the year 1944-45 and after that he joined in the business with his father. He had very deep knowledge and experience in the field of packing material for manufacturing of tobacco machineries for the production of snuffs and also about accountancy.
He had organized the business very successfully and hence the firm could achieve top position.
Shri Navinchandra Jayantilal Mehta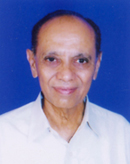 This family is known as Nagarsheth family and it has contributed from the initial development of Sihor, which was first capital of Bhavnagar District. For the welfare of the city it has contributed a lot and rendered many services.
He had completed his study up to B.Com. till the year 1958-59 and joined in his father's old business by giving significant contribution right from innovative ideas in the field of management to production and so the company could achieve top or pioneer position in the tobacco industry. He had foresight and vision in the business and further he was having deep knowledge in the field of law & aromatic chemicals and hence the company was always one step ahead.
Navinchandra J. Mehta was the owner and partner of the firm Pitamberdas Anandji Mehta and due to his positive attitude towards rendering services in all the fields he could secure a respectable position. Though this Nagarsheth family is a very big but even then they are leading due to combination of family bonding, unity and mutual co-operation in the business which is very crystal clear and simultaneously they are also closely associated in the service field and certainly this can be observed as a very rare combination.