Dear Business Friends,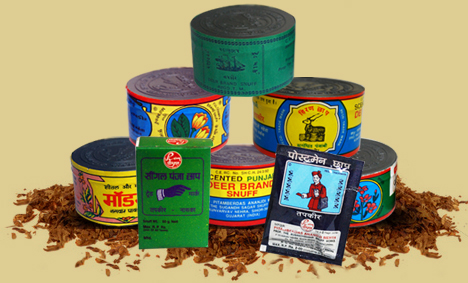 You are well aware that you are selling our Sugandh Sagar Gulab Chhap Tapkir since last many- many years, which is famous in the world of snuff, because Tapkir means snuff, and it is known since many years , because it has many unique properties and it is a treasure of fragrance with pleasant smell of real roses and it is sweet, strong and cool and it has captured the hearts and brains of the users and has won silver medals in Hindi exhibitions at Vadodara & Surat and also stood first in exports.
In the sale of our snuff we have always received assistance and good cooperation from you and hope that in future too it will be continued and hence we organizers express our many-many thanks.
Many business friends have advised and reminded us that like famous Sugandh Sagar Gulab Chhap Tapkir, we should also prepare a good simple snuff of such type of simple snuff so the user can get a high quality good snuff with full satisfaction.
By getting inspiration from your advices and suggestions we are presenting "Postman Chhap Tapkir" which gives satisfaction and good feelings to you and the class of users[fans] of snuff and further it is of high quality and made from leaves of good flavor and hence we are feeling much pleasure.
"Postman Chhap Tapkir" is prepared by using the essence of our experience of many years means more than 200 years in the field of production of tobacco–snuff which is cool, strong and good flavored and it gives the feeling and satisfaction to the class of users of getting snuff of high quality.
Postman Chhap Tapkir: 5 grams pouch packing, 50grams card board box packing and is also presented in 500 grams and 1 kilo. plastic jar packing.
As you have given good cooperation and assistance in the sale of Sugandg Sagar Gulab Chhap Tapkir, so we have complete faith that we will also receive same good cooperation and assistance in the sale of our new presentation of simple "Postman Chhap Tapkir".
As you have come here by giving proper importance to our invitation and you are spending your valuable time and so our group is expressing thanks.